Simco-Ion's Endstat 2020 ionizing air blower provides economical control of electrostatic charges over a targeted work surface area. It provides protection from the destructive effects of Electrostatic Discharge (ESD) by neutralizing static charges in the work environment.

The Endstat 2020 ionized air blower produces airflow enriched with positive and negative air ions. Directing the ionized airflow on an object that has an electrostatic charge will neutralize the charge. Surfaces with negative charge will draw positive ions and surfaces with positive charge will draw negative ions. The air ions act as charge carriers,neutralizing the surface.

The Endstat 2020 is suitable for a variety of applications. It uses a two speed fan to provide an adaptable airflow. Ionization is produced using an AC corona discharge ionizer and AC high voltage transformer. AC ionization technology provides for economical and reliable static control.





Features:
Compact design
Easy to install and operate
Two speed fan control
Built-in emitter cleaner
Electrically grounded metal enclosure
Inherent balance to ± 15 V


Benefits:
Perfect fit for complete bench-top work area ESD protection
Convenient front panel controls for blower operation
Application specific optimized performance
Easy to maintain long-term ESD protection
Ensure durability even under the most extreme workstation conditions
Designed for electronic assembly and manufacturing applications


Typical Decay Time (sec):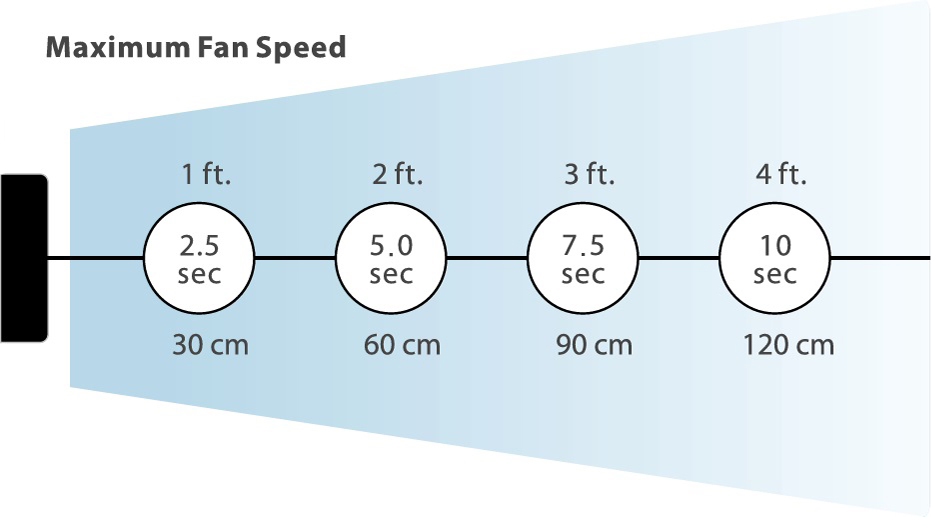 Specifications:
Endstat 2020

Input Voltage
120 VAC, 60 Hz, 0.4 A maz; 230VAC, 50Hz, 0.2 A max
Decay Time
<2.5 s @ (1000 V to 100 V, 30cm, Fan-high)
Balance
0±15 V (intrinsic, no calibration required)
Technology
AC Ionization
Emitter
Stainless steel
Coverage
30 x 120cm
Controls
Power On/Off switch; Fan High/Low speed switch
Indicators
Power switch - Red
Airflow (m3/min)
1.42@Fan-low; 2.83@Fan-high
Audible Noise
55dB@(1m, Fan-high)
Ozone
<0.016ppm (typ) @ 48 hour accumulation
Operating Env.
10 - 35ºC, 30-60% RH (non-condensing)
Mounting
Metal mounting stand/bracket included
Enclosure
Enamel Finish Steel
Dimensions
21H x 14.5W x 9.5D cm
Weight
3.2kg
Certifications

Emitter Point Cleaner

The Endstat 2020 features a built-in manual emitter point cleaner which takes only seconds to remove accumulated contamination on emitter points so as to keep it working in the best.