The Model 5515 Ceiling Emitter and Controller Models 5522/5582 comprise our state-of-the-art digital room ionization system. The two controller models enable the user to start with the Model 5522 controller capable of small system with 20 or fewer ceiling emitters, and grow into a large system with full software monitoring capabilities by simply moving to the Model 5582 Controller. Digital technology allows each ceiling emitter's parameters, including ion output, ion pulse timing or digital address, to be either individually set at its location using the Model 5571 or Model 5572 handheld controllers, or remotely set through lonManager Pro when integrated with the software. Precision fine tuning of each ceiling emitter enables the ionization system to achieve maximum performance in any airflow condition and for each application.

lonManager Pro software provides a visual management tool to monitor and manage the system, including alarm conditions, room layouts, and individual emitter and controller status. Automated notifications for alarm conditions and maintenance alerts are user controlled. Data logging provides a history of system changes and security levels assure access by only authorized users.





Features:
Fully digital technology
Single crystal silicon or titanium emitter points
Advanced feedback technology
Small and large capacity controllers


Benefits:
Provides precision control of all parameters with expansive data output capabilities
Ensures ultra-clean performance with low maintenance; single crystal silicon emitter points meet the needs of leading-edge wafer processing applications
Maintains balanced, high ion output over long periods for stable performance between emitter point cleanings
Capable of growing from a small system with FMS output only to a large system using lonManager Pro software as requirements change


Specifications:

Digital Emitter Model 5515
Input Voltage
24 VAC, 50/60 Hz, 1W (typ)
Output Voltage
0 - 20kVDC for each polarity; positive and negative output levels adjusted separately
Technology
Pulsed DC, Steady-state DC, Standyby
Frequency
0 - 10 s @ 0.1 s resolution by microcontroller; LEDs on each emitter indicate the polarity of the ion emission
Emitter
Single crystal silicon or Titanium; Field replaceable
Emitter Rod
6.4, 12.7, 25.4, 38.1, 61.0, 91.4, 152, 168 cm length
Cleanroom Class
ISO 14644-1 Class 1: Single crystal silicon;
ISO 14644-1 Class 3: Titanium

Controls
Parameters adjusted through 5571 Handheld Terminal, 5572 IR Remote, or via IonManager Pro software
Indicators
Visual LED in the middle of the emitter; Optional audible alarm at controller
Connections
RJ-11 at both ends
Ozone
< 0.005 ppm
Operating Env.
15 - 35°C, 20- 60% RH (non-condensing)
Dimensions
3.1H x 3.6W x 44.5L cm
Weight
0.465kg
Certifications
Digital Controllers 5522/5582
Input Voltage
100/115/240 VAC ± 10%, 50/60 Hz selectable with fuse protected
LED Indicators
Power: Green; Alarm: Red; Audible Alarm
Connections
RS-485 to Emitters (Capacity: 5582- 80 sets, 5522- 20 sets);
FMS : Relay or 4-20 mA output;
5522: No software capability
5582: Ethernet or RS-485 to Ion Manager Pro
Dimensions
5522: 7.5zh x 7.0W x 31.6L cm; 5582: 15.8H x 11.1W x 33.5L cm
Weight
5522: 1.4 kg; 5582: 3.18 kg
Certifications

Performance Security


The Model 5515 Ceiling Emitter, Model 5582 Controller and lonManager Pro software provide consistent ionization protection throughout the facility. The advance notification system communicates system alarms and warnings immediately so corrective action can be taken. The alarm notifications are user configurable and can be sent to multiple personnel via email, SMS or pager.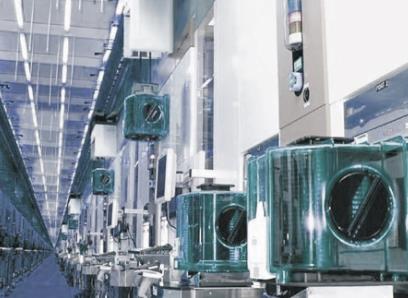 Installation in semiconductor facility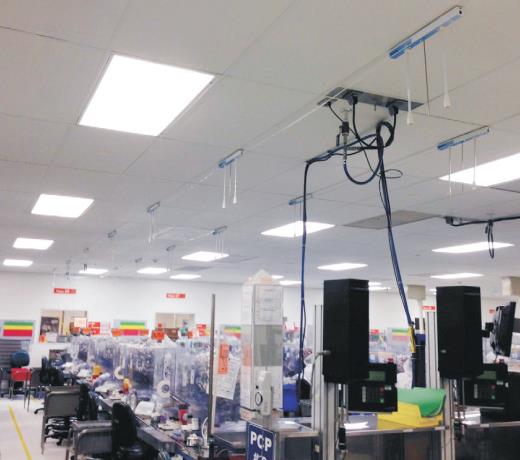 Application in life science Industry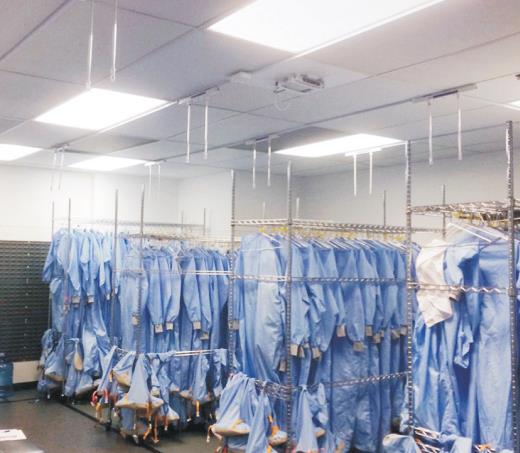 Contamination control in gowning room