The Simco-Ion's Point of Use Ionizing Blower Model 6422e is the most efficient small blower of its kind for controlling static discharge in hard-to-reach areas. In the tight confinement of process tools, ionization must be easy and cost-effective, but carry the same level of sophistication found in larger ionizers. The model 6422e meets the challenge of cost and features that process demands by delivering worry-free ionization. It utilizes lsoStat technology, making it the most reliable blower of its kind.

The Model 6422e-AC incorporates our auto-clean system that cleans the emitter points each time the unit power down. Automated cleaning reduces maintenance time, extends emitter point life and assures balanced performance.




Features:
lsoStat® technology
Small form factor available in steady-state DC ion emission blowers
24 VDC or 24 VAC input
Facility Monitoring System (FMS) interface
Operational failure alarm
U-bracket mounting
Auto-Clean System


Benefits:
Intrinsically balanced; no calibration needed
Offers fast discharge times in confined areas
Can connect directly to either equipment or wall power
Faster response to failure with notification
Provides visual notification of failures
Flush or angled mounting means the blower will reach constrained spaces
Reduced maintenance time, longer emitter point life, and assured balanced performance


Typical Decay Time (sec)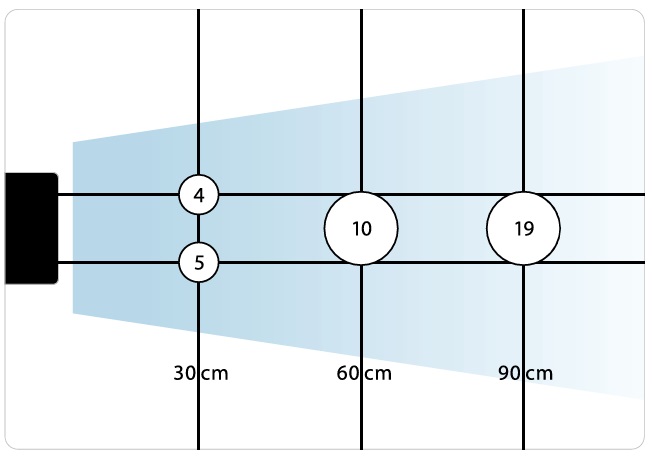 Specifications:
6422e / 6422e-AC

Input Voltage
24 VDC or 24 VAC, 50/60 Hz, 6 W max

Decay Time
< 4 s @ (1000 V to 100 V, 30cm, 24 VAC input)
Balance
±20 V @ 30 cm
Technology
Steady-state DC
Emitter
Tungsten; internally shielded
Cleanroom Class
ISO 14644-1 Class 5
Indicators
Power - Green; Fault - Red alarm
Connections
Terminal block for power and FMS fault signal output
Airflow (m3/min)
0.65 (typ)
Ozone
<0.004 ppm (typ)
Operating Env.
10 - 35ºC, 20 - 60% RH (non-condensing)
Mounting
U-bracket with factory installed
Dimensions
With bracket : 12.5H x 10.4W x 6.3D cm;
Without bracket : 11.1H x 8.3W x 6.3D cm
Weight
With bracket : 0.357kg; Without bracket : 0.314kg
Certifications

Auto-Clean System

The Auto-Clean System features a brush mechanism that sweeps the emitter points when the blower is turned off and on, which significantly reduces the need for manual cleaning. Simco-Ion recommends activating the Auto-Clean System at least once a week. Cleaning schedules will vary depending on environmental conditions.

Enhanced Capabilities

An alarm LED on the front indicates a high voltage circuitry failure and a five-pin facility monitoring system (FMS) interface is on the rear of the blower, which provides a 4 - 20 mA current loop and relay output connection. With 24 VDC input connection, the FMS output is situated on a convenient terminal block, designed for easy integration.