Simco-Ion new Aerostat PC2 is designed and built for reliable, long-term static control for a variety of electronic, semiconductor, flat-panel display and life science assembly applications. It offers outstanding charge neutralization for targeted mini environments and bench-top work surface. Its weight-saving design allows to be easily mounted inside process tools.

Aerostat PC2 offers inherent balance to O ± 1 OV, loaded with usability features including an adjustable locking stand, fan speed control, separate balance and fan stall alarm LED, and optional audible alarm. These makes it the ideal mini environment ionization blower for assembly, test and packaging area.


Features:
Discharge time of< 2 seconds at 1 foot*
Lightweight, compact and quiet for unobtrusive use
Local alarm LEDs, Facility Monitoring System (FMS) connection and optional audible alarm
± 10 V self-balancing (Micropulse) technology
Built-in emitter point cleaner

Benefits:
Fast, targeted neutralization of static charges
Directed ionization designed for workbench or in-tool areas
Worry-free Ionization status can easily be monitored locally and at a remote location
High precision balance insures controlled and consistent ion output
Minimizes the time required to perform normal maintenance

Typical Decay Time (sec):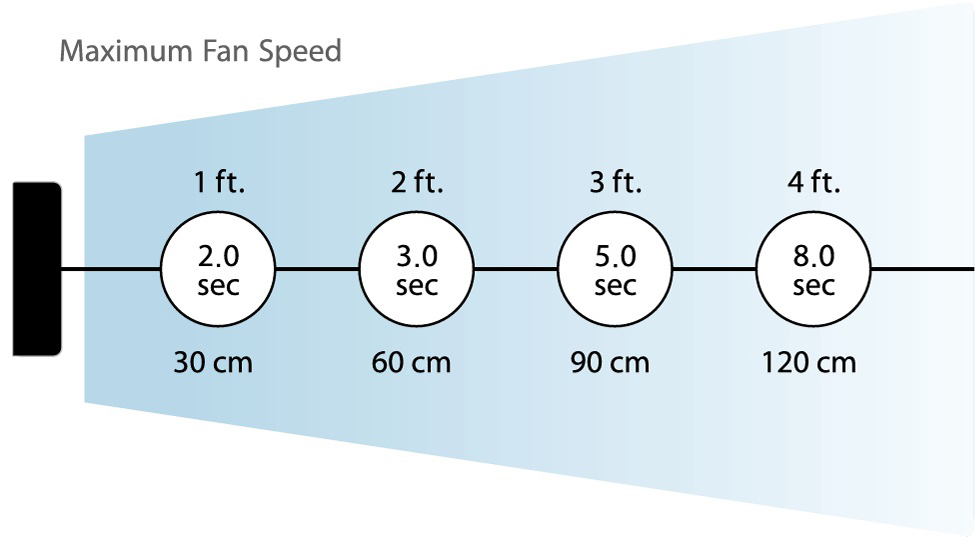 Specifications:

Aerostat PC2

Input Voltage
100 - 240VAC, 50/60 Hz; 0.14 A
Decay Time
<2 s @ (1000 V to 100 V, 30cm, Fan-high)
Balance
0 ±10 V
Technology
Micropulse
Emitter
Stainless steel
Coverage
30 x 120cm
Controls
Power On/Off switch, Fan speed high/ mid/ low

Indicators
Power - Green, Fault - Red, Fan Stall - Red
Connections
Power - IEC320/C14, FMS - RJ-9
Airflow (m3/min)
Fan-high - 3.68

Audible Noise
Fan-high - 65 db @ 30 cm centerline, 30 cm off center
AirVelocity (m/s)
Typcally - Fan-high - 2.3, Fan-mid -1.65, Fan-low - 1.4
Ozone
<0.05 ppm @ 30 cm in front
Operating Env.
10 - 35ºC, 30 - 60% RH (non-condensing)
Audible Alarm
Optional - Fault, Fan Stall
Air-Filter
Optional - 30 ppi Open Cell Polyurethane Foam
Mounting
Metal stand with skid resistant rubber feet
Enclosure
Powder-coated Aluminum Chasis
Dimensions
23.1H x 17.3W x 8.4D cm (with Stand)
Weight
1.25kg (with Stand)
Certifications

Emitter Point Cleaner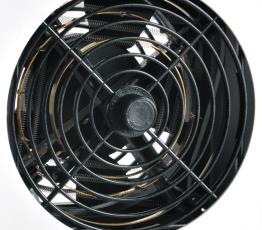 The PC2 features a builtin emitter point cleaner which takes only seconds to clean the emitter points. This prevents the build-up of airborne debris and keeps it working in the best.


Alarm Capabilities





Separate alarm LEDs on the front of the blower for ionization balance fault and fan stall plus a facility monitoring system (FMS) interface for remote alarm status (accessible on the rear of the blower) offers worry-free static control for the production area.