The Simco-Ion Critical Environment Bench-top Blower Model S802i provides reliable, fast static charge control for benchtop work areas and small spaces, allowing optimal electrostatics management that minimizes cost and maximizes protection for ESD-sensitive areas. An internal automatic balance correction system ensures ionization continues to reach the target with complete accuracy presenting a significant time and cost savings.

Model S802i can operate with external sensors to maintain better than ±1 V balance by altering ion output and adapting to environment changes. With the optional sensor and collimator, it delivers precisely balanced and directed ionized air to the target without taking up valuable room in environment. A greater concentration of emitter points and internal circuitry suited for high humidity applications makes the Model 5802i the standard choice for environments that need quality ESD protection with solid design.





Features:
±3 V or better, ± 1 V with the optional external feedback system
Cleanliness rated at ISO 14644-1 Class 4
Options for sensor input, FMS connection, alarms, and management control
Unique airflow directing collimator option
Auto-Clean System option


Benefits:
Provides the best ESD protection for maximizing yields
Designed for use in an environment with a controlled level of contamination
Increased control with immediate notification of alarms and prevention of unauthorized adjustment
Significantly improves airflow delivery with faster discharge times from greater distances
Automates emitter point cleaning, reducing maintenance costs and time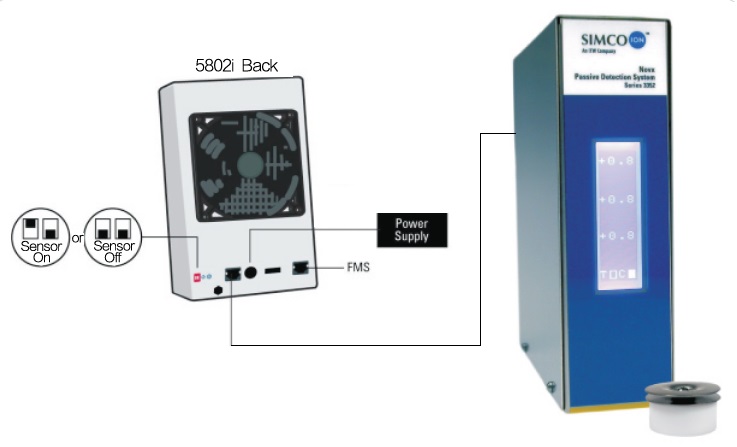 5802i can operate with a Novx 3352, 3362 or 7000 to control its offset voltage at ± 1 V or better performance.

Typical Decay Time (sec)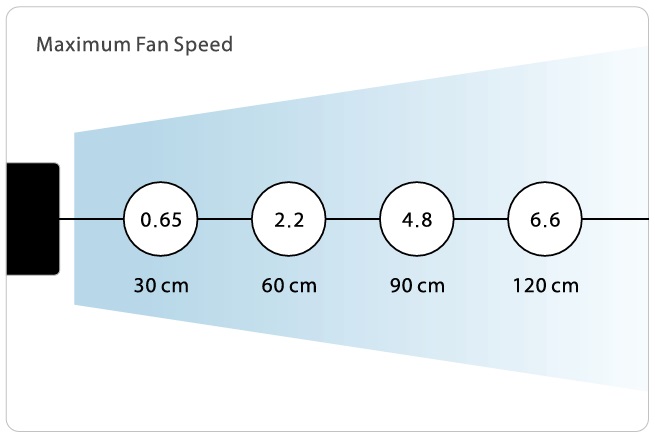 Specifications:

5802i

Input Voltage
24 VDC, 0.47 A max

Decay Time
<1 s @ (1000 V to 100 V, 30cm, with Collimator);
<2 s @ (1000 V to 100 V, 30cm, without Collimator)
Balance
< ± 3 V typ. @ (30cm, without external sensor);
< ± 1 V typ. @ (30cm, with external sensor)
Technology
Steady-state DC
Emitter
Machined Titanium
Cleanroom Class
ISO 14644-1 Class 4
Controls
Power with fan speed slide switch - Off/Low/High (Optional - Fixed at
High speed); Balance adjust; Optional sensor gain adjust; Sensor type
Selection
Indicators
Power - Green; Fault - Red alarm
Connections
Optional FMS fault signal output; Optional external sensor input

Airflow (m3/min)
3.06 (typ)
Audible Noise
52 dB@ (30cm, Fan-low), 61 dB@ (30cm, Fan-high)
Ozone
<0.008 ppm (typ)
Operating Env.
10 - 32ºC, 30-70% RH (non-condensing)
Options
External sensor inputs with FMS connection; Audible alarm; Collimator;
Internal pre-set fan speed on high; Power cord bracket;
Auto-Clean System
Mounting
Tilt Lock Mounting Stand; Optional - wall mount bracket
Enclosure
Epoxy-polyester powder-coated Aluminum Chasis
Dimensions
26.7H x 19.3W x 12.7D cm

Weight
1.36 kg
Certifications


Directed Airflow

The optional collimator fits over the fanstack of the blower and directs ionized air straight to the target so that it can be placed further away from the target with continued excellent discharge times. This significantly improves discharge times by removing common ion disbursement and recombination problems.

Adaptable Options
An internally preset fan speed on high, ensuring uninterrupted delivery of ionization in critical work areas.
An audible alarm can operate with the visible red LED on the blower to indicate operational failures including a stopped fan or loss of ionization.
The Auto-Clean System reduces maintenance periods by sweeping the emitter points when the blower is turned off and on, allowing the blower to continually perform at optimum ion output and balance.